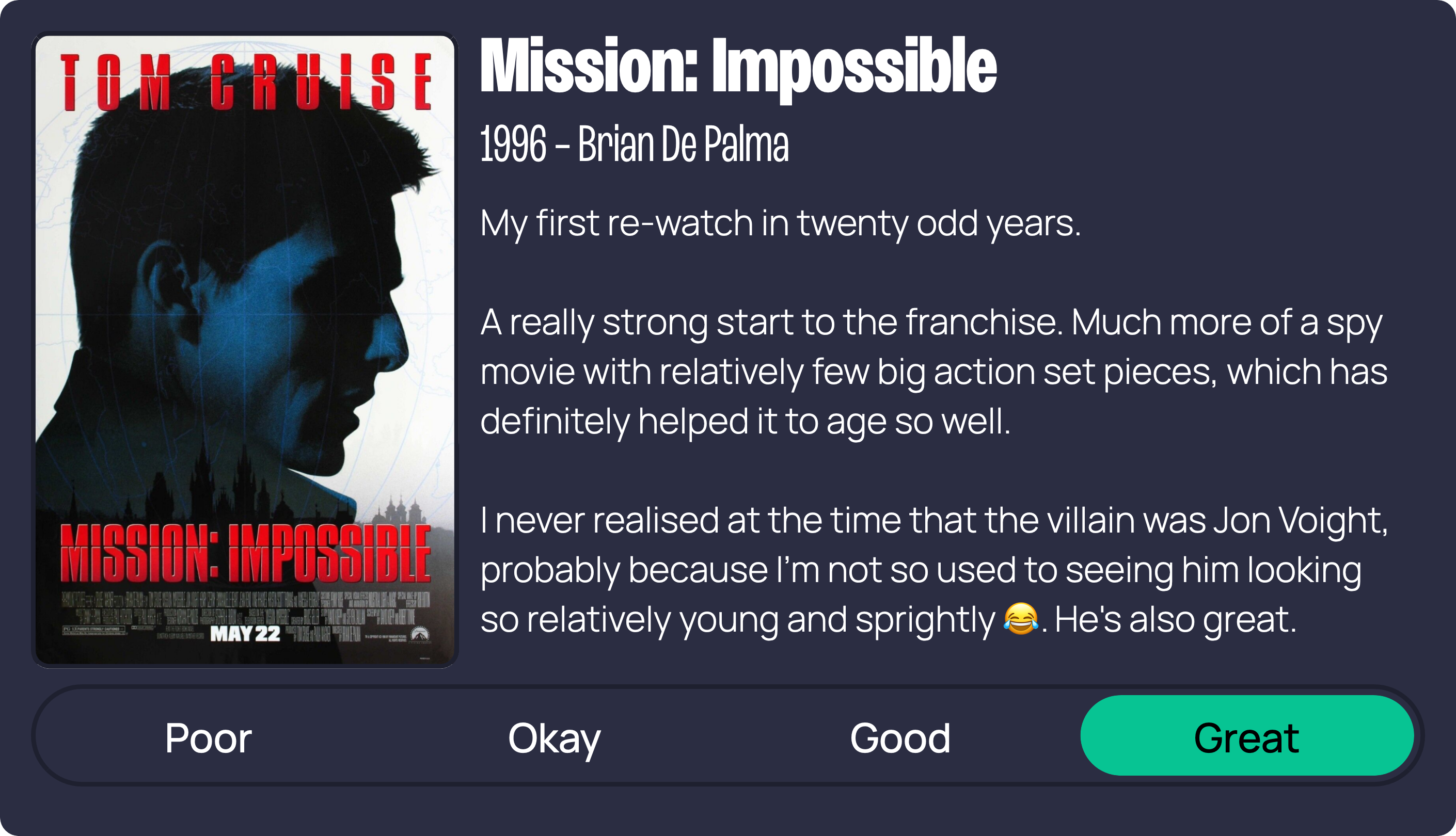 A mini review of Mission: Impossible (1996). It reads:
My first re-watch in twenty odd years.
A really strong start to the franchise. Much more of a spy movie with relatively few big action set pieces, which has definitely helped it to age so well.
I never realised at the time that the villain was Jon Voight, probably because I'm not so used to seeing him looking so relatively young and sprightly 😂. He's also great.
---
This picture was shared by ravi 4 months and 21 hours ago.
PNG 2820 × 1620
EXIF Explorer

| | |
| --- | --- |
| File Type | PNG |
| File Type Extension | png |
| MIME Type | image/png |
| Image Width | 2820 |
| Image Height | 1620 |
| Bit Depth | 8 |
| Color Type | RGB with Alpha |
| Compression | Deflate/Inflate |
| Filter | Adaptive |
| Interlace | Noninterlaced |
| Image Size | 2820x1620 |
| Megapixels | 4.6 |