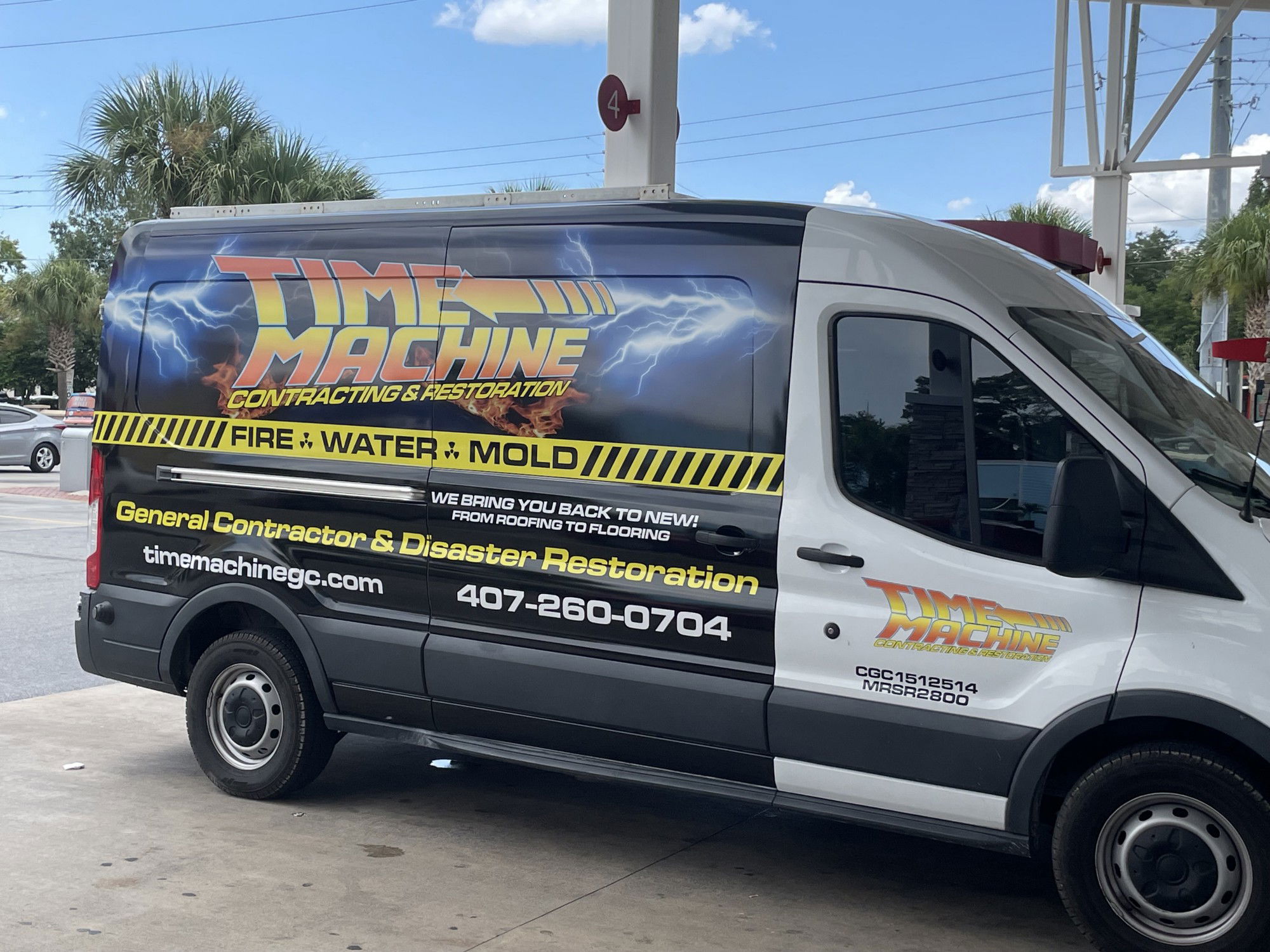 Spotted this interesting service van filling up at a Wawa. The company calls themselves Time Machine Contracting & Restoration and uses a logo reminiscent of the film Back to the Future. I personally love the logo, but I'd be cautious as the owner of that company because of possible copyright infringement.
You can visit the company's website by visiting timemachinegc.com.
---
This picture was shared by croc 7 months and 4 days ago.
JPG 2000 × 1500
EXIF Explorer

| | |
| --- | --- |
| File Type | JPEG |
| File Type Extension | jpg |
| MIME Type | image/jpeg |
| Image Width | 2000 |
| Image Height | 1500 |
| Encoding Process | Baseline DCT, Huffman coding |
| Bits Per Sample | 8 |
| Color Components | 3 |
| Y Cb Cr Sub Sampling | YCbCr4:2:0 (2 2) |
| Image Size | 2000x1500 |
| Megapixels | 3.0 |