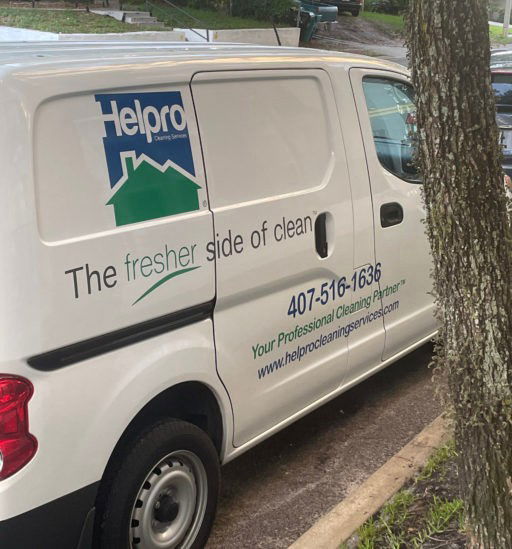 This evening when I was out taking my dog for a walk, the Helpro Cleaning Services vehicle was parked next to an apartment complex.
Helpro is using the 3 word descriptive, service-oriented domain name, HelproCleaningServices.com.
According to Helpro's website, Helpro has been keeping hotels, resorts, and residential homes clean for more than 25 years throughout the Orlando area.
I personally love the brandable name "Helpro", it's quirky and tells people what the business does, exactly as it should.
Unfortunately, helpro.com appears to not be owned by Helpro Cleaning Services as the domain does not resolve.
---
This picture was shared by croc 6 months and 3 weeks ago.
JPG 512 × 549
EXIF Explorer

| | |
| --- | --- |
| File Type | JPEG |
| File Type Extension | jpg |
| MIME Type | image/jpeg |
| Image Width | 512 |
| Image Height | 549 |
| Encoding Process | Baseline DCT, Huffman coding |
| Bits Per Sample | 8 |
| Color Components | 3 |
| Y Cb Cr Sub Sampling | YCbCr4:2:0 (2 2) |
| Image Size | 512x549 |
| Megapixels | 0.281 |