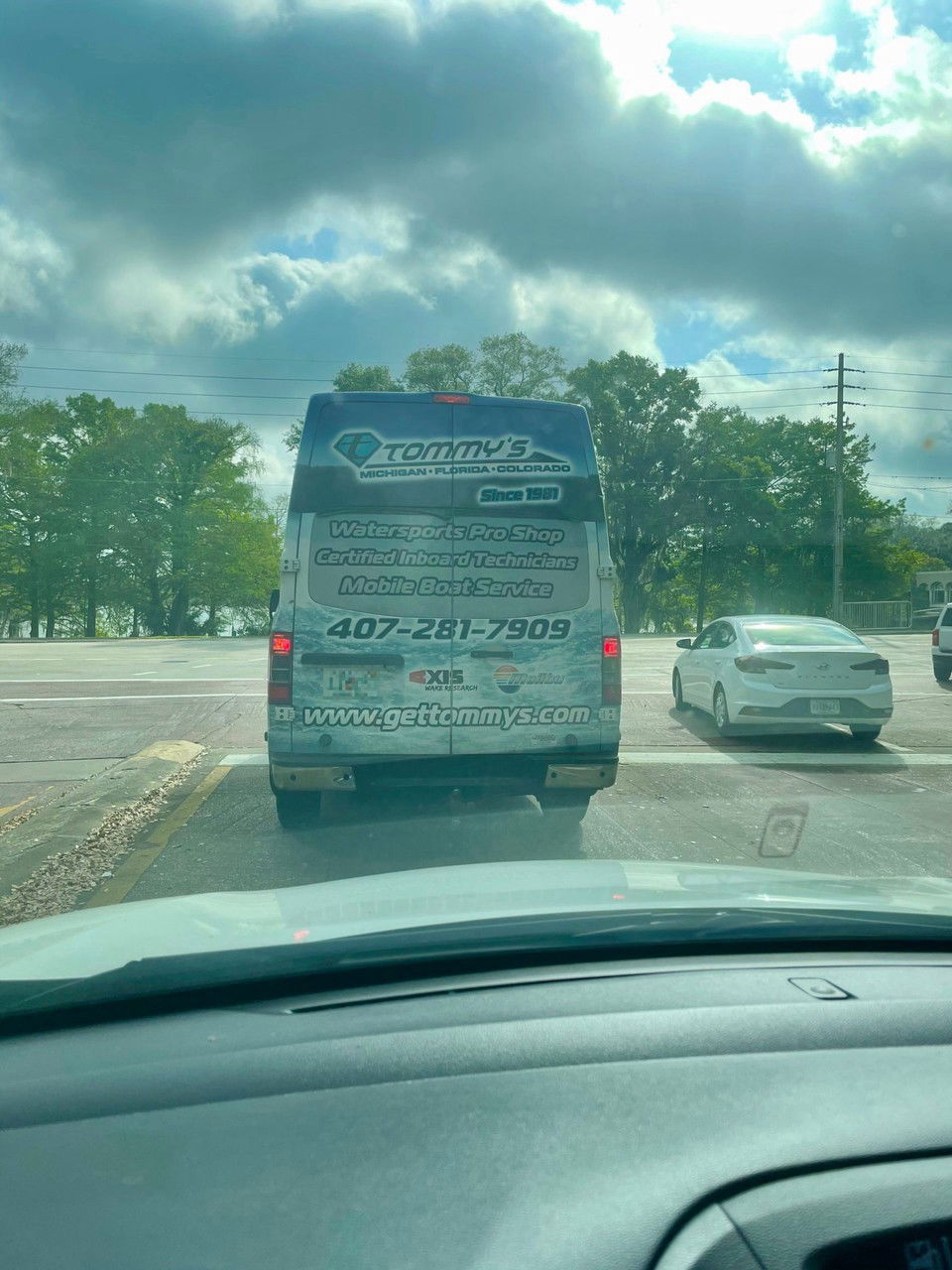 Today we've come across a Tommy's van, representing Tommy's waterboard pro shop and boat service. They're using the domain name GetTommys.com
Originally registered in 2004 at GoDaddy, this somewhat unique brand name has managed to build a business across three different states — Michigan, Florida, and Colorado.
---
This picture was shared by croc 7 months and 6 days ago.
JPG 960 × 1280
EXIF Explorer

| | |
| --- | --- |
| File Type | JPEG |
| File Type Extension | jpg |
| MIME Type | image/jpeg |
| Image Width | 960 |
| Image Height | 1280 |
| Encoding Process | Baseline DCT, Huffman coding |
| Bits Per Sample | 8 |
| Color Components | 3 |
| Y Cb Cr Sub Sampling | YCbCr4:2:0 (2 2) |
| Image Size | 960x1280 |
| Megapixels | 1.2 |